2190 N. Grace Blvd.
Chandler, AZ 85225
(480) 917-9301
Treatment Types

Mental Health
Substance Abuse
Dual Diagnosis / Co-Occurring
Trauma / PTSD

Facility Type

Levels of Care

Inpatient
Residential
Therapeutic Day School

Specialty Programs

Ages Served

Children
Adolescents / Teens
Adults

Accepts Insurance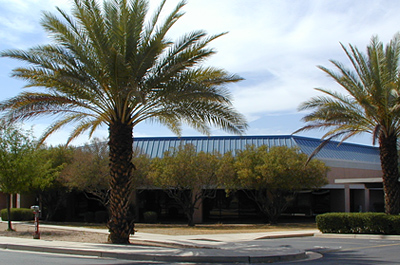 About Oasis Behavioral Health
Oasis Behavioral Health is an Acute Psychiatric Hospital and Residential Treatment Center serving the inpatient needs of children, adolescents and adults. Oasis offers clients stability in times of crisis so that they may move forward with the recovery process. Oasis staff members strive to offer hope to clients who are often suffering from depression, emotional pain, or trauma. Hope is the recognition that the future can be different and is the fuel for recovery. Oasis works with clients to define their purpose outside of addiction and mental illness and develop discharge plans that emphasize client strengths, goals, and desired purpose. At Oasis we approach each person with optimism about their future and recovery, addressing each roadblock independently and using setbacks as growth opportunities.
If you or a loved one are struggling with depression, bipolar disorder, addiction or behavioral disorders, call one of our admissions counselors today for a free, confidential screening to see how Oasis Behavioral Heath can help you regain a happy, healthy life.