(239) 204-2131
Facility Type

Ages Treated

Disorders & Addictions Treated

Memory Disorders
Mental Health Disorders
Mood Disorders
Substance Abuse & Addictions

Levels of Care

Services Provided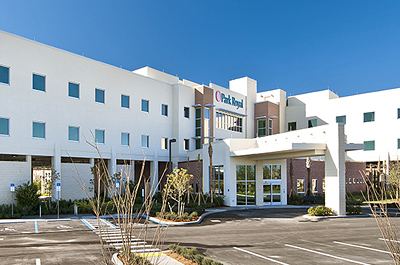 About Park Royal Hospital
Park Royal Hospital provides life-changing care to adults and seniors who have difficulty coping with life's challenges. As one of the newest freestanding behavioral health facilities in the United States, Park Royal offers a full continuum of care from inpatient to intensive outpatient programs (IOP), which includes an ECT lab.
Park Royal Hospital provides advanced behavioral health treatment services on both an inpatient and outpatient basis, treating adult and geriatric patients for depression, anxiety and mood disorders, memory issues, posttraumatic stress disorder (PTSD), and co-occurring mental health and substance use issues. The hospital offers crisis intervention services and is licensed as an involuntary commitment facility.
Any concerned person, including family members, friends or companions, physicians or social workers, can make a referral. Admissions can be made 24 hours a day, seven days a week.
Park Royal Hospital's team members work together to assess, design, and implement a comprehensive, individualized treatment plan for each patient, respecting their unique situation and incorporating family and support systems as appropriate.