Practice with Acadia Healthcare
As a leading provider of behavioral healthcare services, Acadia Healthcare sets the standard for excellence in the provision of mental health and addiction treatment services.
Our Treatment Network
When you join the Acadia network as a physician at one of our exemplary facilities, you will have the opportunity to grow professionally and personally while helping transform the lives of individuals in need.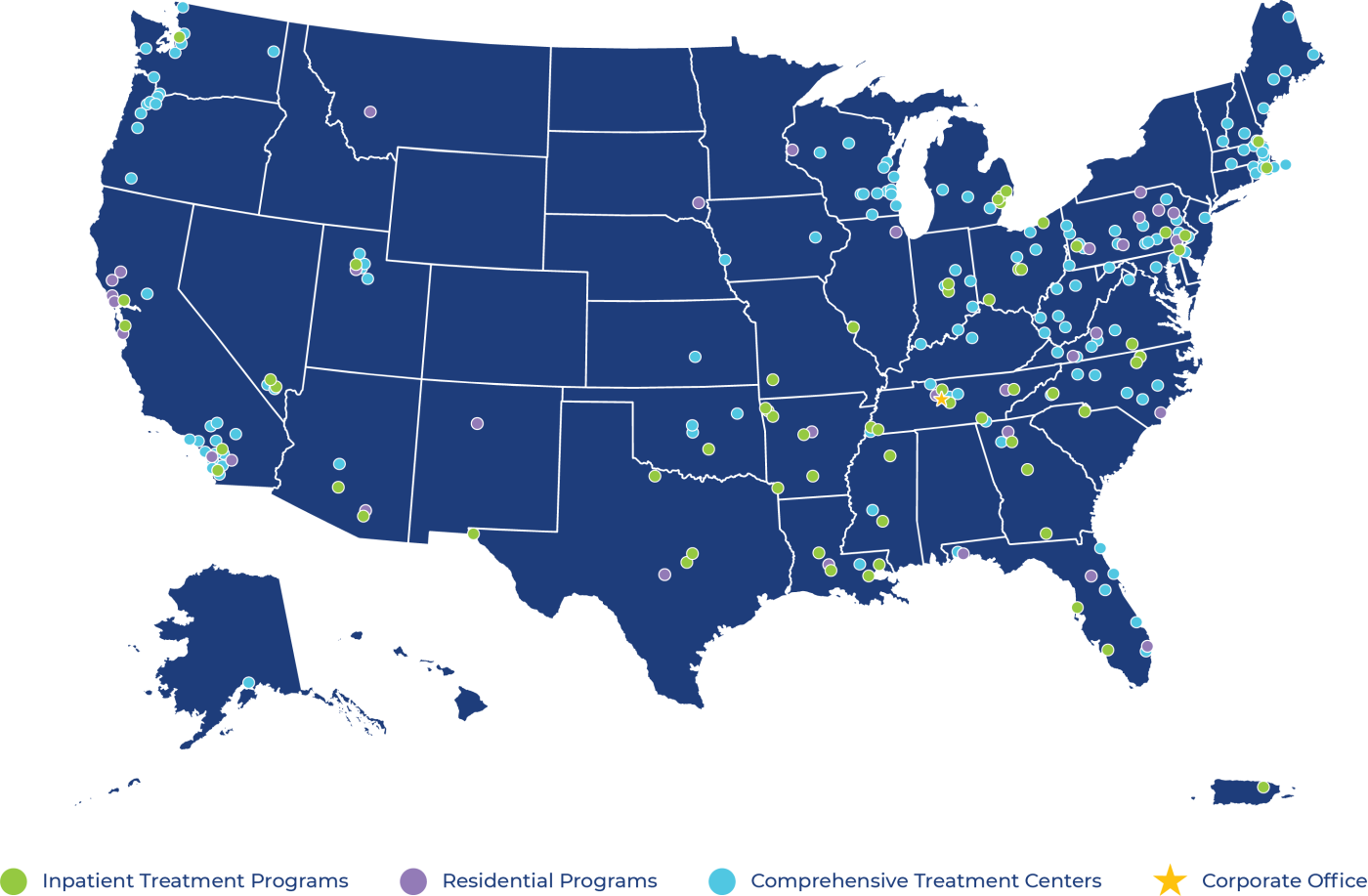 Joining Acadia's Team
Why Work for Acadia
Serving as a physician at a facility within the Acadia network is a dynamic challenge that offers a host of personal and professional rewards. First and foremost, you will make a positive difference in the lives of the individuals and families who turn to our facilities in times of crisis. You will also contribute to Acadia's mission of setting the standard for clinical excellence and patient service while expanding access to behavioral healthcare in communities throughout the United States.
As a physician at an Acadia facility, you will have opportunities to:
Collaborate with other world-class professionals to develop and implement industry-leading practices that result in the delivery of superior treatment
Share insights and best practices with a national network of healthcare providers
Become a recognized thought leader in your area of expertise
Gain significant experience, enhance your skill set, and advance in your career
Provide a vital service that improves lives, unites families, and strengthens communities
About Us
We own and operate more than 239 facilities throughout the U.S., providing psychiatric and chemical dependency services to patients in a variety of settings, including inpatient psychiatric hospitals, specialty treatment facilities, residential treatment centers, outpatient clinics, and therapeutic school-based programs.
Benefits
Working as a physician at an Acadia facility offers a variety of benefits, including:
Early commitment bonus
Residency stipend program for new graduates
Student loan forgiveness assistance
Relocation assistance
Health, life, dental, and occurrence-based professional liability insurance
Continuing medical education (CME) leave and allowance
Competitive compensation
New licenses, memberships, dues, subscriptions, and DEA
Paid time off, holidays, and personal days
Andy Diffenbaugh
Senior Physician Recruiter
Debbie Hughes
Senior Physician Recruiter
Check Out Our Full-Time & Part-Time Opportunities