More than Words: A Webinar Series for a Diverse World - October 1
Description:
During this webinar series, attendees will be joined by guest speakers and industry experts to examine topics of equal access to care, current and longstanding healthcare disparities among patient populations, and implicit biases that we may hold as behavioral health professionals. This event is hosted by Acadia Healthcare's Treatment Placement Specialists®
Date: Thursday, October 1, 2020
Time: 2:00pm - 3:30pm ET
Location: https://webinar.ringcentral.com/j/1493347966?pwd=d2kwOWNvU2Jkajl1VmRQTW85L1RQUT09
Webinar ID: 149-334-7966  |  Webinar Password: 439178
Topic: "The power of perception; How implicit bias impacts the mental health and addiction services delivery system"
Implicit and explicit bias have a huge impact on racism that leads to inequality in our mental health and addiction services healthcare service delivery system. "Implicit biases of mental health service providers can contribute to the misinterpretation of emotional expressions and high health care costs associated with improper treatment." (Merino, Adams, and Hall, 2018) It is therefore imperative that healthcare providers be aware of and seek solutions to their own unconscious bias in order to meet the needs of the clients and families they serve in mental health and addiction services organizations. It is also necessary for providers of these services to be aware of their implicit bias to avoid legal issues that occurs when treatment is not provided based on needs rather than equality of services. As healthcare providers we must seek solutions to remedy inequality of treatment in various ethnic groups in our service delivery systems.
Objectives:
1. Define implicit bias and where it originates from?
2. Identify how implicit bias get absorbed in the inequality of treatment of mental health and addiction services with clients and why it's important.
3.Discuss the legal implications of practicing implicit bias with our clients in healthcare settings.
4. Obtain guidance on examination of self and recommended remedies to bias and racism in the treatment of our clients.
---
Featured Speakers: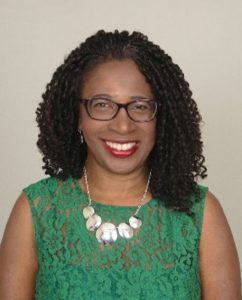 Dr. Lucy R. Cannon is the CEO/Owner of LEJ Behavioral Health Services, LLC, a training and consulting company in Metropolitan Atlanta. She is a Licensed Clinical Social Worker in the states of Georgia and Alabama. She has the following certifications; LCSW, CCDP-D, and MATS. Dr. Cannon has been a clinician, supervisor, director, and consultant of mental health and co-occurring disorders programs in inpatient and outpatient healthcare organizations and psychiatric hospitals in various states in the United States and Camp Zama, Japan. She is an Adjunct Professor at Clark Atlanta University Graduate School of Social Work.  She is also a Facilitator/Speaker for the United States Navy Reserve Command. She is a trainer for various local and national healthcare organizations. She also serves on various healthcare organizations boards of directors, and advisory boards. She is an advocate for consumers with co-occurring disorders. She is very committed to educating students and training mental health professionals in the addiction and mental health fields.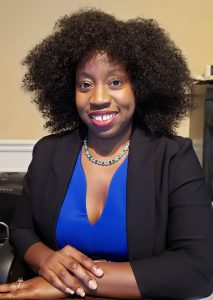 Mariette Lynn Clardy-Davis is the founder of M.L. Clardy Law, LLC. She focuses on providing strategic and proactive legal counsel in the field of behavioral and alternative healthcare for both providers, caregivers and individuals. Her services include solo and small practice formation, business transactional legal counsel, involuntary hospitalization counsel, and Americans with disabilities act ("ADA") employment counsel. Mariette uses her voice and authentic connection as a professional with bi-polar depression and autoimmune challenges to educate, advise and connect with behavioral and alternative healthcare providers, employers, caregivers and individuals. Mariette is a graduate of Atlanta's John Marshall Law School, after obtaining her BA in Music (with a concentration in classical voice) and her Masters in Arts Administration. She is a passionate dancer (including ballroom and salsa), an orator since childhood and loves high performance and mindfulness techniques. Mariette is a Board Member of NAMI Central Georgia, and a volunteer with NAMI Cobb, NAMI Dekalb, Atlanta Volunteer Lawyers Foundation, Furkids Shelter, Norcross Community Co-Op, Atlanta Legal Aid, Lawyers Assistance Program Peer Mentor with the State Bar of Georgia and was a long time Mock trial coach for South Atlanta High School. Mariette went from a classical vocalist who lost her voice to bi-polar as a youth, to a speaker, negotiator, and legal advocate who uses her personal journey of mental illness and autoimmune challenges to connect, empower and serve.
RSVP Information:
This is a free event from community members and behavioral healthcare providers, but RSVP is required by completing the form below.