More than Words: A Webinar Series for a Diverse World - October 15
Description:
During this webinar series, attendees will be joined by guest speakers and industry experts to examine topics of equal access to care, current and longstanding healthcare disparities among patient populations, and implicit biases that we may hold as behavioral health professionals. This event is hosted by Acadia Healthcare's Treatment Placement Specialists®
Date: Thursday, October 15, 2020
Time: 2:00pm - 3:30pm ET
Location: https://webinar.ringcentral.com/j/1493347966?pwd=d2kwOWNvU2Jkajl1VmRQTW85L1RQUT09
Webinar ID: 149-334-7966  |  Webinar Password: 439178
Topic: "Mental Health Ramifications of the COVID-19 Pandemic for Black Americans: Clinical and Research Recommendations"
Mental health clinicians and stakeholders must be prepared to address the unique needs of Black Americans who continue to be disproportionately impacted by the COVID-19 pandemic in the context of systemic injustices. Race-conscious and culturally competent interventions that consider factors such as discrimination, distrust of healthcare providers, historical and racial trauma as well as protective factors including social support and culturally sanctioned coping strategies are needed. Clinical and research recommendations for how to best serve Black Americans both during and after the pandemic will be discussed.
Recommended reading:
Novacek, D. M., Hampton-Anderson, J. N., Ebor, M. T., Loeb, T. B., & Wyatt, G. E. (2020). Mental health ramifications of the COVID-19 pandemic for Black Americans: Clinical and research recommendations. Psychological Trauma: Theory, Research, Practice, and Policy, 12(5), 449-451.
---
Featured Speakers:
Derek M. Novacek, PhD
Assistant Project Scientist, Department of Psychiatry and Biobehavioral Sciences
David Geffen School of Medicine, University of California, Los Angeles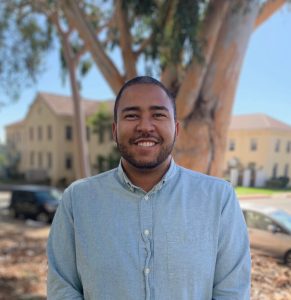 Joya N. Hampton-Anderson, PhD
Assistant Professor, Department of Psychiatry and Behavioral Sceinces
Emory University School of Medicine, Child and Adolescent Mood Program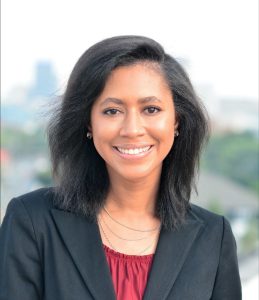 RSVP Information:
This is a free event from community members and behavioral healthcare providers, but RSVP is required by completing the form below.